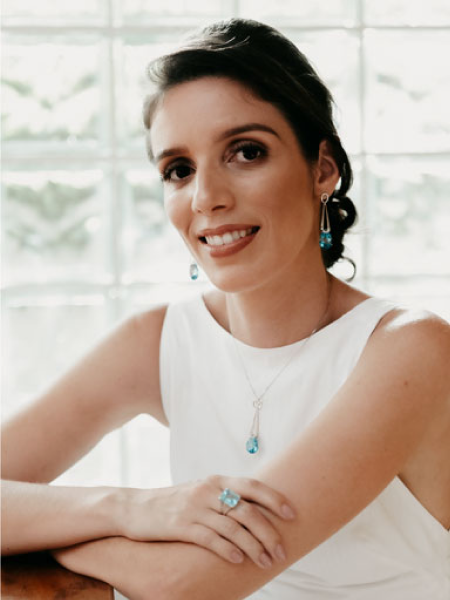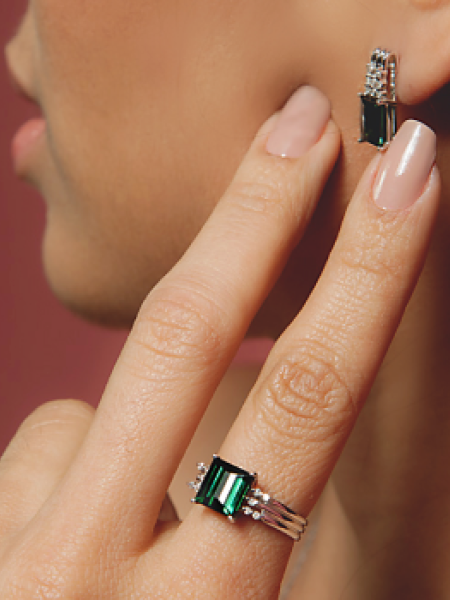 Artouro
by Manuela Soares
Teófilo Otoni, Brazil
ArtOuro is a brazilian brand specialized in jewelry with gemstones since 1986. All the jewelry is handcrafted, being the quality and Brazilianness of the rare and brightly colored gemstones on your DNA. Wanna know more? Read here
Listen t the podcast and know more about the history of this female partner
Artouro Galery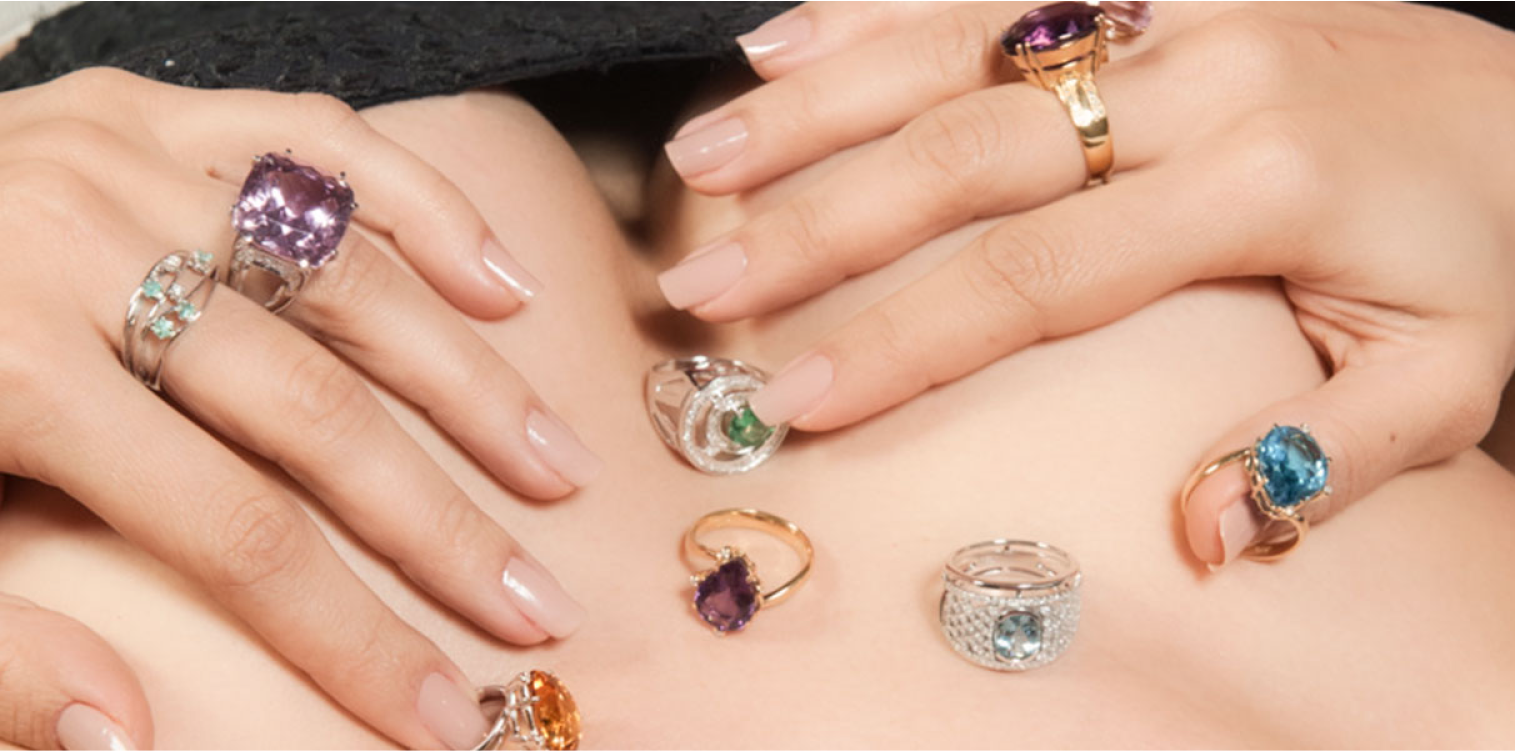 Jewels that enhance the beauty of precious stones
It all started in 1986, in the cradle of gemstones in Brazil, the city of Teófilo Otomi, in Minas Gerais, where a young couple Marcelo Soares and Vitória Melo opened the company that would become a reference in the segment of precious gems. From the beginning, Marcelo Gemas Indústria e Comércio was concerned about building the business with great quality and earnestness. In the process of dealing with stones, 100% of the procedures are handcrafted, reflecting the best of nature in each piece.
Technology and competence enhanced the excellence, placing the company in a prominent standart in the industry all over the world. Later on, Marcelo Gemas took a brilliant step, taking the original DNA of the Brazilian stones and putting on rings, bracelets and necklaces. It was a big move for the company and, from this moment on, the company was given a new name and with the same tradition, was launched in the jewelry industry as ArtOuro.
Manuela, the founders couple's daughter, who now runs the company, began developing her talent from an early age, helping her parents with the business. After a long learning journey in business abroad, Manuela came back to the family company with a whole new experience. In 2013, inspired by her passion for innovation, relating to people and entrepreneurship, she took over the marketing and sales area at ArtOuro. It was the moment when execution skills led Manuela to launch the company in online retail. The match with competence and good entrepreneur built the perfect way to success, and, in a short time, ArtOuro&Gemas became the first online jewelry store focused on Brazilian gemstones.
The raw gemstones come straight from the mines, and are carved without intermediaries, throughout the entire process. As a result, they can be sold for a fair price. ArtOuro's customers are people who value beauty, quality and perfection. In each piece the charm and shine of a jewel built with nature's best talent. Precious stones from Artouro found international recognition and were used to produce a wonderful yellow citrine necklace, made by Angelina Jolie's jeweler, and later donated by her to the Smithsonian Institution's National Gem Collection.
Manuela brings into her history the mindset of an entrepreneur who considers innovation and technology essential elements for her business strategies. And it is at this point that ArtOuro's connection with ONELADY was established. Manuela believes in the excellence of ONELADY's work, in the international jewelry market and with capsule collections, created especially for sale through the ONELADY platform, that will bring the rise and beauty of Brazilianness in each piece. All the charm of nature is treated with respect in every piece of a jewel.