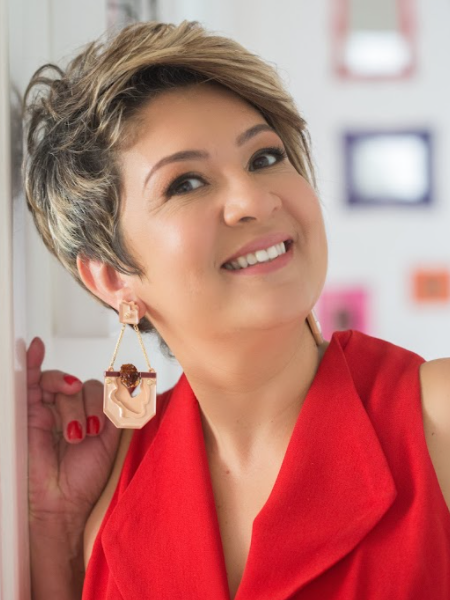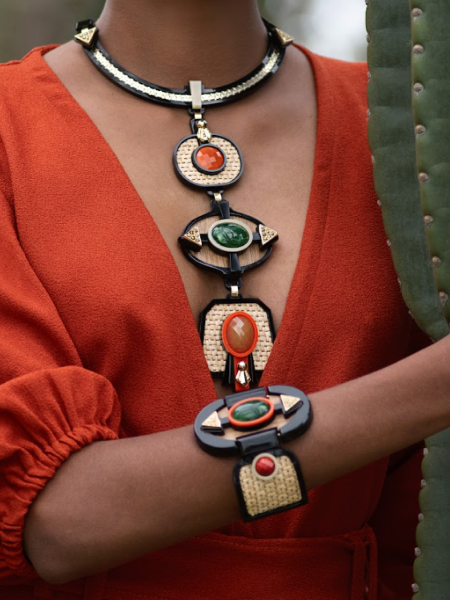 Gissa Bicalho
by Gissa Bicalho
Belo Horizonte, Brazil
Founder of Gissa Bicalho, a luxury acrylic accessories brand that brings elegance and modernity in handmade products to more than 30 countries around the world.Wanna know more?
Gissa Bicalho galery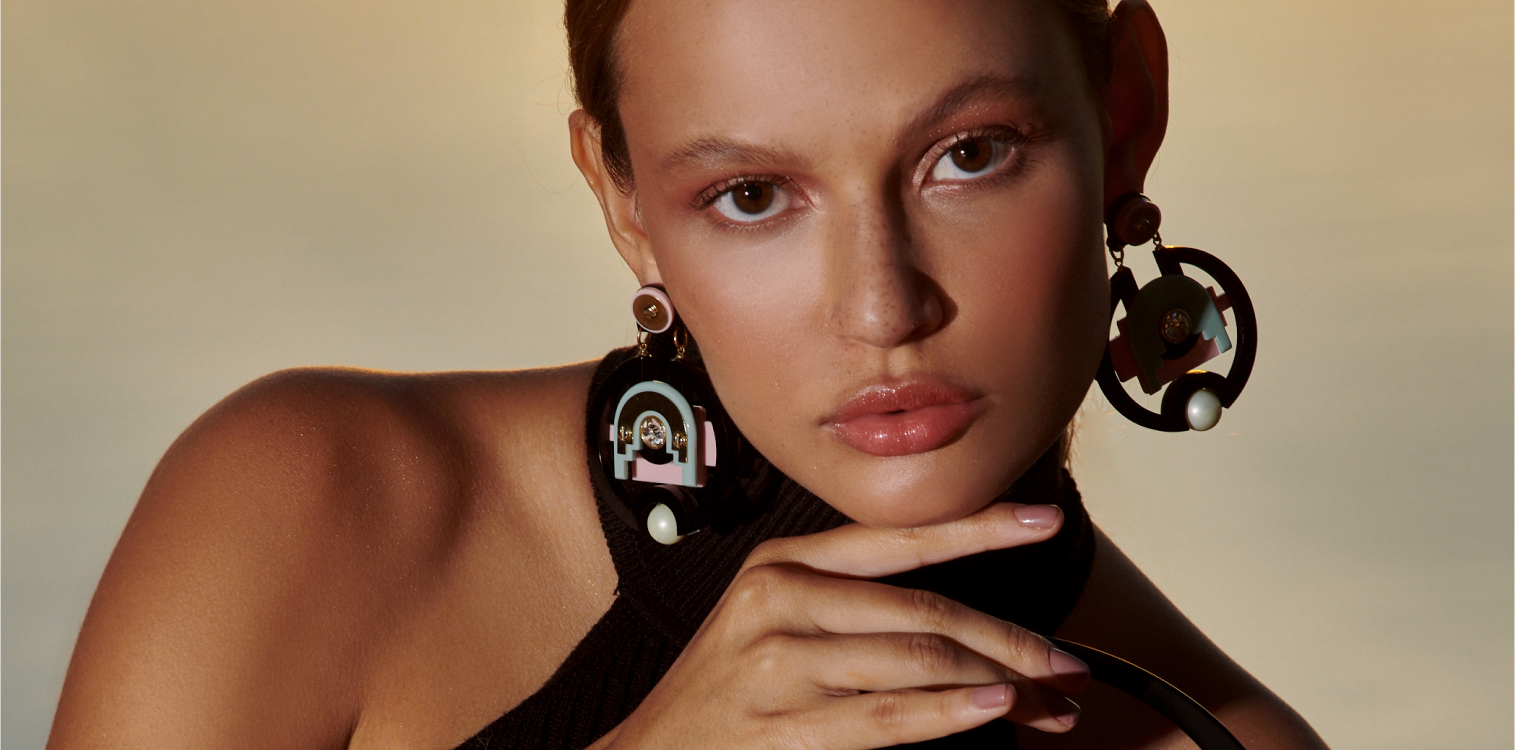 Acrylic transformed into art
Gissa was born in Sapucaia de Guanhães, a three-street village in the county of Minas Gerais. Firstborn daughter, , she lived with her parents until she was 14 years old, when the desire of studying and living a different reality, led her in research of her own story.
Since she was little, she loved fashion and all the excess of ribbons and colors. Her mother would help her with the sewing machine, to give life to her extravagant creations. When she turned 15, she had had already discussed with her father about her dream of studying in a big city and he supported her.
Gissa got a scholarship for the technical course in Clinical Pathology, in the city of Ipatinga. At this moment, she would produce her own adornments. These accessories caught attention of her friends who started to buy from her, always pointing her out as a creative designer. It was this push that brought up the entrepreneurial side inside Gissa. She finished the technical course, moved to an aunt's house in Belo Horizonte and joined the preparatory course to start medicine in College. One of her life's biggest dreams. Always persistent, she insisted for two years on the acceptance exams but her name never appeared on the approved list.
Years later Gissa went to an internship at Fundação Hemominas where she met biologist José Alberto Bicalho. Two years later, they got married and were full of plans. Gissa decided to study Fine Arts and invest in her talent now in a different area.
As a visual artist, she launched her first collection, experimenting with various materials, with a relentless desire to explore extravagant shapes and volumes. She involved her biologist husband with the soul of an artist in her business dream.
In February 2000 they opened their first store, in Belo Horizonte. A multi brand, with an alternative and irreverent profile. In 2013, Gissa participated in an entrepreneurship course for women promoted by Banco Goldman Sachs that guided her in business. Seven months later, the optimism and creativity of her pieces took Gissa to an important market in Paris, Bijoca.
A successful case in the fashion and style sector, Gissa made a great trajectory from Sapucaia de Ganhães to the world. Products with impeccable aesthetics, delicacy and comfort have conquered a select universe of customers, including Chanel. Acrylic is the protagonist of her creations, with a rich mix of materials, an exquisite finishing and an authorial and timeless design. Spontaneity and creativity flow in the collections that this pioneer took to almost 30 countries. Some celebrities have already used Gissa Bicalho, among them Olivia Palermo, one of the most respected influencers and fashion entrepreneurs in the world. In Gissa's words: "We want to blossom authenticity and love through the beauty"
When looking to the present and the future together, in addition to a business model with online sales, Gissa's premise is to be aware of the sustainable attributes demanded by an authorial brand full of history. Among these sustainability attributes that most have to do with the Gissa Bicalho Brand, small-scale production, with the reuse of materials, employing community workers, with competitive wages, in a factory that respects environmental legislation, stand out. Although acrylic is not a biodegradable material, one piece in your collection is made to last forever.
Gissa Bicalho considers digital acceleration a strategic point for her company's business model, which prioritizes taking its "object of desire" products directly to consumers around the world. She found in ONELADY the strength of a women's community to expand their digital business and exchange experiences driven by much celebration of collective power and continuous learning.